News
Our Charity was tricked, battered, abused, threatened & we survived!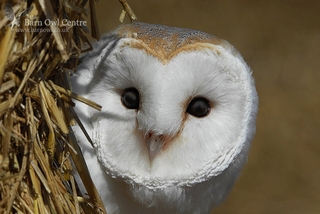 This for us is now old news but for some who are just connecting to this, you might still see our name attached to ongoing media news stories that are promoting this Owl Cafe in London. Please try & understand that we are not connected in anyway, we have nothing to do with this Cafe at all. Our name was & is still being used by some media. If you continue to see our name attached to an article, please understand that this is happening without our permission!
Official Press Statement from the Barn Owl Centre
A massive thank you to our many supporters on Twitter and Facebook
We would like to offer our deepest apologies to every single person who thought we supported this horrendous Owl Cafe in Soho.
A GLOUCESTERSHIRE OWL charity, 'Barn Owl Centre' has told how "it survived a death sentence" after being falsely linked to an owl-themed cocktail bar in London.

Annie the Owl, a week long pop-up bar set to launch in Soho later this month, offers guests the chance to sip cocktails in the company of six owls. Organisers said money from ticket sales would be donated to The Barn Owl Centre in Gloucestershire, where the owls live.

However, centre founder Vince Jones would like to say that the charity has been "exploited" as the information was untrue.

Both have faced backlash from campaigners who raised concerns over the owls' welfare, and more than 25,700 people have signed an online petition to stop the bar opening.

"I had a phone call regarding an event in London where a professional falconer or owner of the Hawking Centre based in Kent would be in attendance at a sit down affair," explained Mr Jones. "We were offered a £500-£1,000 donation from the proceeds, but there was no mention of an owl cafe, nor were we to attend with our birds.

"As the Barn Owl Centre charity is trying to raise £165,000 to fund its own property, and after checking it was a reputable falconer, we simply accepted the donation."

But, Mr Jones believes he was tricked into accepting a donation from a separate company and never agreed to accept a donation from an owl bar.

"When we heard through the media it was an owl cafe, it was too late; damage to the Barn Owl Centre's name & reputation was done. With the social media onslaught that followed we spent endless days and nights being bombarded with abuse and threats, we also had to install special CCTV at the cost of £3000 as activists were threatening to release the rescued Owls in our care, this was important funds needed to support the Owls at our sanctuary.

We are sorry that we didn't sign the Soho Owl petition earlier. We don't normally get involved in petitions or political arguments, whether it's right or wrong."

The charity, which has rescued and rehabilitated wild owls including mistreated pet Owls for 17 years, decided to handle the situation privately and not through the press.
"Our name and credibility as an owl welfare charity was exploited to the highest of levels. With all the mixed messages spread throughout the press and on Twitter, nobody wanted to listen to our side of the story. But what saddens us is that the professional falconer's name & his business (The Hawking Centre) was always shrined in secrecy.
"Now the truth is finally out, our life is starting to get back to some kind of normality but at a loss of £3000 of investment in CCTV security needed to protect our rescued Owls. We also lost 2 weeks of valuable Owl time as we were that worried! THE GOOD NEWS IS WE SURVIVED and RIGHTLY SO! For those who supported us through such a difficult period, we want to thank every single one of you from the bottom of our hearts!"

We would like to end our personal statement to say this. We hope that one day, the owner of the Hawking Centre who is well known in the falconry industry will make a statement to apologise to us and to everyone who was against the Owl Cafe, his silence put the Barn Owl Centre Charity and the whole Owl Community into a very dark place.
For a more positive News Story where Owls truely benefit (Click Here)

Kindest of Regards
Vincent Jones
(Director/Trustee)
NB: A special thank you to the following for adding their support via Twitter
Bill Bailey @BillBailey
Paul Daniels @ThePaulDaniels
Mark Avery @MarkAvery
BBC Press Release Link Here
More acknowledgements to follow
To visit Barn Owl Centre on Twitter Click Here
---
Other Barn Owl Centre News